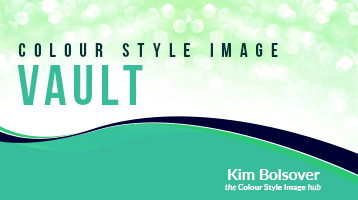 A treasure trove of my insider colour & style secrets and time-saving tips that will transform you into the image consultant you have always wanted to be. An easy-to-access colour style image vault for image consultants with 24/7 access whenever you feel the need to improve, update, refresh, and learn more.
Everything is catalogued into logical subject headings such as colour analysis, ladies' style, colour psychology, style personality, hair colour & style, accessories, and more.
There are also separate sections for business topics such as marketing, communication, mindset, finding clients and business strategy.
Every month new content is added, giving you a continual stream of new ideas and different perspectives on how to work with colour, style and image.