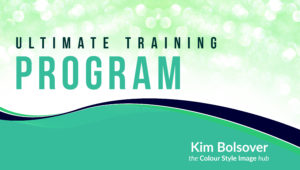 Colour and style training with extensive 1-1 coaching and lifetime support.
Includes 1-to-1 private coaching and lifetime email support from me plus professional, in-depth training in Colour Analysis, Colour Psychology, Personal Style, Shopping & Wardrobe, Mindset & Motivation. Training manuals, my client handouts, and certification are all included too.
If you want the ultimate, the absolute best, this is for you.