Bespoke Personal Online
Colour Consultation & Personality Profile
with Kim Bolsover
Get your very own bespoke personal online colour consultation and personality profile. Discover how to dress to express who you really are using your seasonal and tonal colours AND your colour personality
Would you like your colouring and personality analysed?
If you prefer to be treated like an individual, and absolutely insist on nothing less than the best personal colour consultation, then this is for you
As this is an online service, there's no need to take time off work or away from the family. There's no need to spend on travel or accommodation to come and see me in person. You and I will work together online. This is NOT a training course, nor is it one of those automated computer-generated colour consultations either!
Before you read any further I must warn you…
This isn't just the usual run-of-the-mill online colour consultation that you find all over the internet.
Most of them just ask you to identify the colour of your eyes, hair and skin tone, and then send you a standard pre-formatted reply based on one of the four seasons. You then receive exactly the same information as 25% of the rest of the world!
This online colour consultation is not like that at all.
You cannot just drop everyone into 4 neat little boxes!
This is not a computer-generated service either.
I pore over your photos and colour consultation answers myself and this takes considerable time, so please don't expect overnight results.
Your Personal Online Colour Consultation will show you
Your Seasonal colour direction:
Spring, Summer, Autumn or Winter
Your Tonal colour direction:
Light, Deep, Warm, Cool, Bright or Soft/Muted
Which colours will make you look healthy and radiant
Which colours to keep away from your face at all costs
How to wear current fashion colours even if they're not in your colour palette
Your best neutrals and how to wear black beautifully
How to look alive and interesting with the right hair colour
How to wear virtually any colour and not look like a stretcher case!
The best colours to wear for business, make-up, jewellery
A capsule wardrobe for your colouring
How to pack for a holiday using your best colours
How to save time, money and guilt when shopping
The Missing Link
Your Colour Personality
You will learn the psychology of colour
How your physical colouring and personality are intrinsically linked
Your main personality strengths and what motivates you
How to use colour to express who you really are
How, by wearing the right colours, others will treat you with more courtesy and respect
My consultations are all about you, who you really are, what makes you tick, where you are now, and where you'd rather be. Your psychology, your personality, is as crucial to a colour analysis with me as the sun rising and setting every day is crucial to life on earth.
Your personality
is what sets you apart from the crowd
It governs how you behave, what you wear, and, therefore, how other people treat you.
Would you like to know how your personality affects your colouring?
Or is it that your colouring affects your personality?
I appreciate your talent and help so much. I am recommending all my friends and family. Thank you for looking over these additional photos. You are the greatest.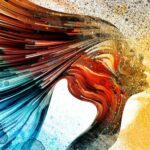 Jane
USA
Having read the colour portfolio I found it very interesting and you make some very kind remarks, thank you. Your assessment of my colour psychology was spot on and described me to a T.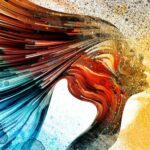 Suzie
UK
Thank you very much for my portfolio. I am really amazed by how detailed and accurate your analysis is. I thought the color psychology is quite fun. I smiled when I saw what you wrote about my personality. It's so wonderful to know my personal color, it will help me tremendously for my future reference in terms of choosing color for my clothes, accessories & makeup. It's not only going to make me look fabulous but also save a lot of my time and money.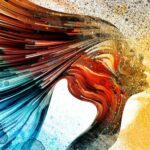 Jane
Taiwan
Thank you for the swatch and the portfolio. I have already started to use them by purchasing clothes. It has been very helpful. Thank you.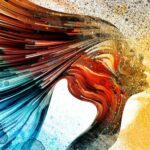 Lea
UK
This isn't just about your physical colouring
After over 40 years in this business, I can't just do an analysis based on what you look like. The world and his mother can do that so if that's all you want – if that's all you think you're worth – then this is not for you.
This will be one of the best investments you ever make in yourself
You will save money, time and guilt when shopping for clothes and accessories, and you will know how to dress to reflect who you truly are.
Colour & style is all about confidence and, if I can help you understand what goes on at a psychological level, you'll soon be making more of how you present your physical body with total confidence.
It's positively fascinating stuff and you will love reading about this extra dimension to how your personality and your colours work so well together.
This is a once-in-a-blue-moon opportunity
The last time I offered online colour consultations, even though I kept putting the price up, I ended up with a waiting list that took me months to clear. I was about to launch a new colour analysis course so I had to put personal online colour consultations on hold.
From time to time, I have offered online colour consultations to my VIP coaching clients, paying £500 for a truly VIP service. Each consultation takes me around 6 hours because I'm manic about doing the absolute best I can for you and I need time to muse and pontificate.
So you can see that I only have space in my diary for a few personal colour consultations at any one time. When I first announced this, two were snapped up in the first couple of hours and when my diary starts to get too full, l switch this page to a waiting list.
How it Works:
Online Colour Consultation
You will be answering questions about
Your eye colour, and your skin tone
Your real hair colour and your current colour – because they may be different
Your perception of colour
Your colour personality
This is the best bit! Your answers will show how your psychological and physiological colouring are intrinsically linked, and will give you some deep insights into who you really are
Take your time
I strongly recommend that you take your time and be quite certain before answering the questions about your eyes, hair and skin tone. It may be worth checking your answers with a friend (or two); then complete the online form when you are absolutely sure.
Reserve your personal online colour consultation using the secure registration further down this page
Once registered, log in and follow the on-screen step-by-step instructions
You will be asked to complete a specially-designed personal colour consultation form. This is not a computer-generated analysis. I will personally pore over your answers and photo(s) and create a Colour Portfolio especially for you
Once I receive your completed form and photo(s), I will schedule a time in my diary to devote entirely to analysing your answers, allocated on a first-come, first-served basis. If you are sending extra photos, your appointment will be scheduled when the form and all photos have been received
I will create a personal Colour Portfolio just for you!
I will email to confirm the date I've reserved in my diary and let you know when to expect the final Portfolio. It's usually within 15 working days of your appointment. I hope you'll understand that this could take some time and not to expect overnight results – I want to do my very best for you.
What a wonderful and enlightening experience this has been! Apologies it has taken me a few days to respond but, I wanted to read it thoroughly at least four times. Now I literally can't wait to get my mitts on my Cool Winter wallet.
I remember feeling so disappointed when the stylist who previously did my colours said I couldn't wear red. She diagnosed me as a Summer, as you know. Luckily I didn't get rid of my red dress which could pass for vintage Valentino – as I always received so many compliments when I wore it. I was also flummoxed as I did always feel smart wearing white blouses and black tailoring on occasions for work.
I will now put a halt to all the black ousting of my wardrobe! Thank you Kim for such a brilliant and in-depth analysis. The colour psychology felt like a comforting form of therapy. I actually don't talk about myself very much as I am more of a listener – so it was wonderfully self indulgent and absolutely spot on.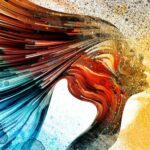 Esther
UK
I have a confession, well only a small one, because I have previously been analysed as an Autumn. I have found overtime though that there are huge sections of the autumn colours that I simply do not get on with and I think make me look unwell.
It is a relief to realise that the Spring corally pink (not sure of the official name – possible called geranium pink by another firm) is in my palette. I have bought it and taken it back so many times thinking 'no that's too pink for me'!
Thank you for the analysis, I can quite understand why it is a time consuming part of your work!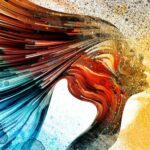 Carolyn
UK
That was very interesting, I went and bought a cheap coat today in ivory and to my huge surprise the colour actually looks good! I thought I could never wear those colours, especially as a base, it is very exciting! Thanks again.
I look forward to creating a new image for myself with all of the valuable information you have given me. It has really helped me to define my style and to know how I can express my personality. All in perfect timing for spring!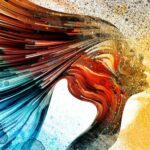 Lisa
UK
Frequently asked questions
Thanks very much for sending the Online Colour Analysis. I've had time to read through it all now, and it is really interesting! I'd worked out that I was a Summer before, but could never seem to pin down if I was a Cool or a Soft or a Light or whatever and sometimes I got tempted to buy Winter colours, which almost worked sometimes, but not quite.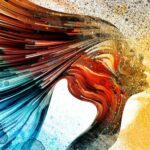 Janet
UK
Thank you so much. I have just had a quick chance to look over the basics of your analysis and wanted to say the following: Firstly, I will be ordering a colour palette during the week to suit my colours!
Secondly, I can't believe it! You are so right! It is really funny because even when reading the report I was thinking 'fantastic – I love reds, bright colours, royal blues, etc.' I absolutely love those jewel colours but hardly ever wear them because I always feel that I am pushing myself forward too much in them and feel a bit that people will find me really overpowering in them.
I can't believe that you put in the report that I have been hiding away from the colours that I like – it is so true! I am going to spend time really reading the report properly during the week but just wanted to thank you so much for the analysis. I think it is great and I am just going to put on my red top when we go out for dinner this evening!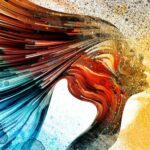 Katherine
UK
First of all I want to say thank you for transforming my clothes mindset! Having completed your online colour consultation I have undertaken a steady, but definite overhaul of my wardrobe. Over six months ago I started to review my image very seriously, not only through trying to lose weight, but also in order to choose clothes that are more suitable to me.
After you identified that I was an Autumn I have been out shopping with my colour swatch book buying a new brown suit, a brown and rust blouse and a jade green top – to name but a few. It has been wonderful seeing how more suitable colours have transformed the way I feel about how I look.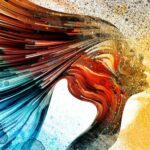 Anna
UK
I want to start off by thanking you again for offering this service. I can't begin to tell you how wonderful it is to have this opportunity even though I'm living in another country!
I would love to have done it in person, but this was the next best thing! I have read your analysis many times (I have lost count).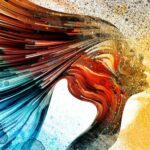 Naomi
USA
I have gone over and over the analysis and learned new things about myself. First, I am glad I'm a winter! I love all those colours.
On to the personality part. There were quite a few surprises in this section. I had to really study this and think about myself honestly. I got a couple of close friends to go through it with me and we all were in agreement that you were quite accurate. When I read that summary it felt like it was screaming me!
I have been following your blog for a couple of years now and I find it so interesting and I have already learned so much. I am seriously considering a future in this field. I have ordered your ladies style training course and I'm excited to begin learning. I can't see myself ever getting to where you are but I'm looking forward to trying!
My dream is to know about colour well enough to be able to do a colour analysis one day. Thanks for the inspiration and I look forward to learning more from you!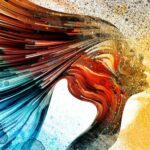 Kate
Canada
Just to say thanks for sending me the analysis. There is so much detail in it which makes it very good value. I especially like the way you recommend colours and colour combinations.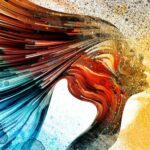 Susan
UK
This is exactly what I was put on the planet for, so it will be an absolute honour, not to mention a total delight, to work with you on your own Bespoke, Personal, Online Colour Consultation and Personality Profile.
I wish you everything that I wish for myself.
Kim Bolsover