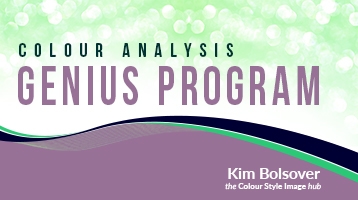 Learn seasonal and tonal colour analysis and colour personality with the only Stuff the system. Put the client first training on the planet!
Join my brand-new online interactive program to learn colour analysis and become fully-booked and in profit in 90 days.
Exclusive training and coaching to nail your personal marketing message to easily fill your workshops and consultations, and be recognised at a higher level for your commitment to colour and your clients with Silver, Gold, and Platinum certification. Grab this rarer-than-rocking-horse-doo-doo opportunity to have ME personally endorse and promote you too!
Note: This training program has ended. I recommend you take a look at Colour Analysis Training in a Box as a great alternative.