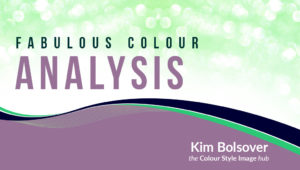 A revolutionary franchise-free colour analysis training course for both beginners and experienced image consultants. It's especially for you if you want to be different and stand out from the crowd. You will learn both tonal and seasonal analysis – with and without the drapes! You will discover how colour analysis works for every skin tone and colour on the planet, learn colour psychology, a step-by-step approach to colour consultations & workshops, how to promote yourself and find your first clients, and lots more.
From 1 May 2019 this course is no longer available to buy separately.
Instead it is only available as a module in a brand-new, multi-part training package that's in the pipeline for later this year. However, without hesitation, I recommend you take a look at my flagship colour analysis course 'Colour Analysis Training in a Box'.