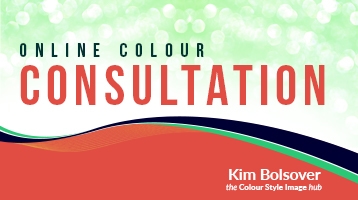 Discover how to dress to express who you really are using your seasonal and tonal colours and your colour personality.
This is an online service, especially designed for those who can't make it to a workshop or a personal one-to-one consultation. Available for both ladies and gentlemen, but before you read any further, I must warn you, this isn't just the usual run-of-the-mill online colour consultation that you find all over the internet.
Most online colour consultations just ask you to identify the colour of your eyes, hair and skin tone, and then send you a standard pre-formatted reply based on one of the four seasons, and you are either a Spring, Summer, Autumn or Winter. You then receive exactly the same information as a quarter of the rest of the world!
My bespoke personalised online colour consultations are not like that at all. You can't just drop 7 billion people into 4 neat little boxes. This is not a computer-generated service either. I pore over your photos and questionnaire myself and this takes time, so please don't expect overnight results. If you prefer to be treated like an individual, and absolutely insist on nothing less than a bespoke colour analysis, then this is exactly what you've been looking for.