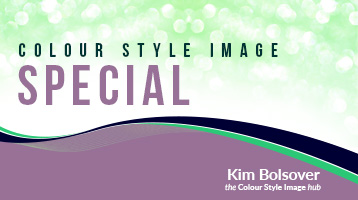 The Colour Style Image Toolkit contains already-done-for-you client handouts for seasonal and tonal colour analysis; body shapes, style personalities; men's colour and men's image. Includes forms and worksheets for image consultant workshops and consultations.
It's stuffed full of resources for image consultants covering colour, style, hair colour, men's image, and more. It's for image consultants who are looking for ready-to-implement ideas, hints and tips for their business. A fabulous collection of downloadable tools to help you get started!
Last few toolkits
From Sunday 14 April 2019 these toolkits are nolonger be available to purchase separately. The offer has ended, but not to worry, you can browse all the current course options and special offers here.
The Colour Style Image Toolkit contents is being added, over the months ahead, to the Colour Style Image Vault, a veritable treasure vault of insider hints, tips and secrets especially for independent, free-thinking image consultants who yearn to be remarkable and stand out from the crowd… like you!