Get started with your image consultant training
There's no better time to get started with franchise-free image consultant training, and there's lots to choose from…
Training courses in colour & style core skills
– Colour Analysis Training in a Box, The Tonal System, Personal Style, Men's Image, Wardrobe & Personal shopping, Advanced Colour Analysis, Colour Analysis Explained, Colour Psychology, and Hair Colour Analysis!
Have-some-fun with colour courses and mini courses
– Colour Analysis Explained, Colour Yourself Fabulous
Image consultancy business training courses
– Mindset, Motivation & Marketing and the Get More Clients course
Even more colour & style masterclasses, mini courses and audiobooks
– 20 Step-by-Step masterclasses, 3 mini courses, Colour Supplies store, and 34 audiobooks
Private coaching, help and support
– The Library, Ultimate Program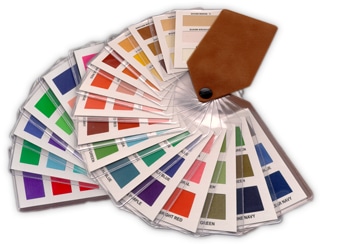 Why choose us?
It's a bit overwhelming how much we've created over the years, putting over 40 years of colour analysis and personal style experience to good use, creating some of the best franchise-free training courses, tools and resources money can buy. So it helps to see everything sorted by price on one page, but why choose us? Good question. Here's why…
You get more than most other training courses offer
I don't know of any other company that offers franchise-free training in Colour Psychology and Hair Colour Analysis.
You get me!
Private coaching calls where you and I can work together on your business plan, your mindset, your core skills, whatever you want, to help build your confidence to get out there to help others look and feel absolutely fabulous.
You get personal email support from me
So many training companies out there simply don't give you the training cupport you need.
You get lifetime online access to your training
and resources so you learn when it suits you. On a live training course, you can ask your questions once and then you're on your own. Online training with lifetime access means you can go back over the content again and again. No limits.
You get no extra costs
With a live training course, you'd probably have to stump up another 500 or 1000 for travel, acccommodation and childcare. Plus you might have to book time off work and use up valuable holidays. Not with our training.
You get no annual fees
This is absolutely not a franchise so there are no annual fees to pay are business targets to meet.
You get to create your own independent business
around your core values, your personality and your passion for colour and style. Incorporate the topics you enjoy and ditch the rest.
You get to invest in your future
Whether you want a part or full-time income, my professional training options provide you with a plethora of ways to make money for the rest of your life.
You get incredible value
You could easily pay 3K for a 3-5 day live training course with another company on just one subject. We provide over 12 days of training on the core skills alone. That's before you start adding in over 70 hours of masterclasses, audiobooks, mini courses and mastermind training. You can easily add another few days' value for all the other resources, and 7 hours of one-to-one private coaching is worth this investment on its own!
WHICH COURSE?
COLOUR SUPPLIES?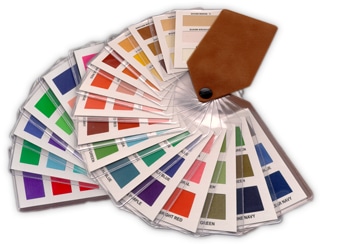 Image consultant training with Kim Bolsover sorted by price
To help you navigate through the plethora of training options and 'have fun with colour' mini courses, I've sorted them into price bands so you can quickly and easily find what you need.
Under £100
Under £300
Under £500
Over £500
Special Offer Terms - Our interest-free spread-the-cost monthly payment plans and pay-in-full discounts on training courses are strictly limited and we reserve the right to end such promotions at any time without prior notice. If you're familiar with our special offers you'll know they truly are limited time only. So act now to avoid disappointment. Once the savings are gone, they're gone! We don't offer promotional discounts on colour supplies trade prices. See latest limited-time special offers and savings here.

Revolutionary Franchise-Free Image Consultant Training with award winning course author Kim Bolsover
Winner: Most Inspirational Consultant Running An Image-Related Business - International Federation of Image Consultants (IFIC) / Federation of Image Professionals International (FIPI) Spirit of Inspiration Awards