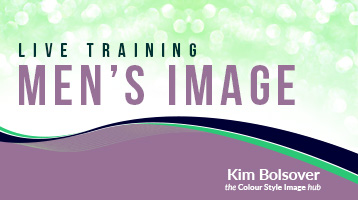 This is for you if you're an image consultant or personal stylist who has already trained in and practised both ladies colour analysis and personal style, shape and scale who wants to add Men's Image to your portfolio of services.
One-day live training event.
You will understand the different approaches you need for both men and women.
You will know how to promote your Men's Image services, how to run a 1-1 consultation, how to help a gentleman improve his appearance, image and confidence, and how to deliver everything he needs in a way that he will understand, respect and pay higher fees for!
All my courses major on creating and developing a business plan for you to recoup your investment as soon as possible, and to create a sustainable, successful business that produces the rewards and income that you are looking for.
And that's exactly what we'll be focusing on together.