Live In-Person Colour Analysis Training
2-days of live in-person colour analysis training suitable for both beginners and experienced image consultants
It's seasonal and tonal colour analysis training for every skin type
This franchise-free colour analysis training includes how to run 1-1 colour consultations and group workshops, with extra colour psychology training, colour analysis certification, my personal email support, and most importantly, my unique method which I call
'Stuff the System Put the Client First'.
Exclusive personal tuition
at Ringwood Hall Hotel, Chesterfield, UK
This is a rare opportunity to attend exclusive, live in-person colour analysis training with me,
Kim Bolsover.
Although I say so myself, it's probably the best franchise-free colour analysis training on the planet, because it's franchise-free and built on over 40 years' hands-on experience working with ladies' and men's colour and style, and training the Master Colour Expert trainers at Wella UK.
So if you are fascinated by colour and its intrinsic link with an individual's personality, and wonder why we think and behave the way we do, then this Colour Analysis Training has been designed especially for you.
---
A mix of online and offline training
My world-famous Colour Analysis Training in a Box online course (worth £1,427) is included when you register for live in-person colour analysis training with me.
This extra online training is added to your account so you can start your colour analysis training straight away.
You have lifetime access to all the online training content so you don't need to study the whole cannoli immediately. I'll send you a list of the online modules you need to cover before the live in-person training, so the sooner you sign up, the more time you'll have to study.
Studying Colour Analysis Training in a Box will also allow you to start practising on volunteers, so that you can bring all your questions and issues to the live training.
Big Tip – Take bookings now, with payment up front, so not only will you start earning straight away, this will give you the incentive to study the online course madly in time for your first consultation with a real client!
---
My unique 'Stuff the System Put the Client First' method
I teach both seasonal and tonal colour analysis, because they're essentially the same thing. So it doesn't matter whether you start with tonal or start with seasonal, you always end up discovering both when you use my simple methods of analysing colour.
There are no rules in colour analysis
There isn't a central body that legislates on colour names or what is right or wrong about your colour analysis. And if you come across anyone who says there is, they are spinning you a big, fat yarn!
There isn't a scientist alive who can state categorically that the colour you see is exactly the same colour I see. So if I hold up a shocking pink drape and my client says, "It's green," then it's flippin' green!
The only person who can tell you whether you are right or wrong is your client. That's 'Stuff the System Put the Client First'.
So if the Brightest Spring on the planet walks in but, today, she can only handle being a Soft-muted Summer, then I need to get out of the way and show her exactly how to do that.
I am a consultant, not a dictator, and all my training focuses on the client, not the chuffin' system.
You simply cannot drop 8 billion people on the planet into 4, 6, 32, etc. tidy little boxes, just to make your job easy! So if you just want a checklist that you drag your client through regardless, then training with me is definitely not for you.
There are loads of training companies out there who teach that sort of out-of-date checklist stuff – because it's easy to teach, and easy to learn. But you won't get that with me because I teach you how to use your little grey cells, and your intuition.
After all, we are not dressing a lump of meat
We are dressing a living, breathing human being who has feelings and emotions that MUST be taken into account.
When you understand who your client is currently being, and who she would much rather be, you'll be able to use your colour personality skills to help her get there.
Let me show you how
Working personally together will allow me to point YOU in the right direction for YOU and nobody else.
I will base this on understanding who YOU really are, how you learn best, and you will learn exactly how to do the same for your own clients.
Discover the methods that work for you
Consider the different methods of colour analysis.
Not all of them will work for you, but you'll learn which one(s) do, and how and why other methods may work for others.
Then, you'll be able to apply my 'Stuff the System Put the Client First' method to help your own clients, based on your understanding who THEY really are.
Stuff the System Put the Client First!
Every single human being on this planet is looking for a way to express who they really are, or who they would prefer to be perceived as, and you cannot do that with an undemanding 2-dimensional physical colour analysis.
But you can expand and deepen the colour experience for your 5-dimensional client when you help her discover who she really is, by showing her how her physical colouring and colour personality type blend beautifully to create the unique person she really is.
No-one else teaches this stuff
Course notes
There will be no audio or video recording during the training, so I recommend you bring a notebook and pen! The Colour Analysis Training Manual is available to download and print as required.
No need to buy drapes
If you have them, I encourage you to bring your drapes to the live training so that you get the chance to practise with the same drapes you'll be using with your own clients. This will help to build your confidence.
If you want to purchase a set of drapes, you don't have to buy from us, but I recommend the Improvability colour analysis starter set.
All my colour analysis training is designed to work with ANY fabric colour analysis drapes and swatches, so if you have already trained elsewhere and/or have drapes from another colour supplies company, no problem! Bring them to the live training course if that's physically possible.
We will be looking at a variety of colour analysis methods but bringing drapes is not essential for the live training so please don't fret about it.
Live In-Person Colour Analysis Training Options
Choose from:
(1) a small group of up to 8 ladies or
(2) just the two of us in a private 1-1 setting
1
Small Group Setting
Reserve your place in a small group of up to 8 lovely ladies
at the Ringwood Hall Hotel, Chesterfield
Add yourself to the waiting list
2
Private 1-1 Setting
Reserve private 1-1 training exclusively with me at the Ringwood Hall Hotel, Chesterfield
We will agree date(s) to suit us both
---
Small Group Colour Analysis Training Waiting List
Interested in small group Live In-Person Colour Analysis Training? Join the waiting list to be the first to know when places become available.
---
Private 1-1 Training
If you prefer live in-person private 1-1 training with me at the Ringwood Hall Hotel in Chesterfield, UK, contact me using the form below.
If you would like me to come to you, that's an option too.
---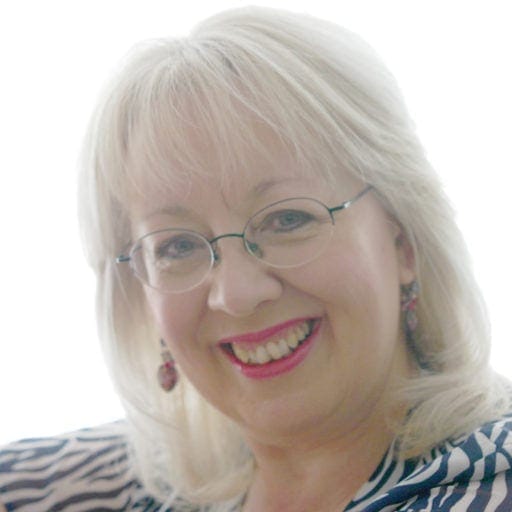 Kim Bolsover
Course Author
The VIP Lounge was founded by award-winning mentor, trainer, speaker, and author, Kim Bolsover, who is also an independent trainer for Wella UK's Master Colour Expert trainers and a Certified Words That Change Minds LAB Profile® Practitioner. Kim has over 40 years' experience teaching colour, style and image, appearance, behaviour, and communication, and in coaching and mentoring image consultants and entrepreneurs to build their own successful businesses.