Have some fun with colour!
Get my simple, fun way to colour analyse yourself with Colour Yourself Fabulous.
Or learn my step-by-step method of colour analysis for each of the Tonal and Seasonal directions with Colour Analysis Explained.
Better still, get them all in the
Mini-Course Collection
Lifetime access. No business content, just colour, more colour, and nothing but colour. The Mini-Course Collection includes these 3 mini courses:
Colour Yourself Fabulous
A simple, fun way to colour analyse yourself and your friends so you can look and feel absolutely fabulous on every occasion
Clothes Shopping with Confidence
Stop spending hard-earned cash on clothes you never wear. Come home from your clothes shopping trip with fabulous items that easily integrate with the rest of your wardrobe
Colour Analysis Explained
A fun way to learn Seasonal and Tonal colour analysis plus how to run a colour consultation
Happy Customers
See what customers are saying
Happy customers are saying great things about Colour Yourself Fabulous!
I've been too afraid to start your big course Colour Analysis Training in a Box, that I purchased a few months ago, so I thought I would start with this Colour Yourself Fabulous mini-course to give me confidence. Thank you for the help.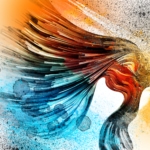 Paula
Canada
I purchased the Color Yourself Fabulous course and I've loved it. I've been thinking about making a little side business out of it – after some practice on friends! Thanks for offering this mini course. It gave me a step into my passion that I can afford.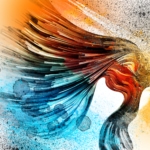 Maisi
USA