Colour Yourself Fabulous
Who is this for?
Women who love colour, clothes, looking fabulous, and helping others to do the same
You've read every book and scoured the internet to learn as much about colour as you can
Perhaps you would dearly love to find out if becoming a colour consultant is really, really what you want?
But you're wary of investing truckloads of your hard-earned cash into a professional training course that you might never use
Is this for you?
You'll know what to wear, what not to wear, and how to look and feel fabulously confident on every occasion.
From the content of this mini-course alone, you'll be able to help your friends do exactly the same – but only if you feel like sharing all this valuable information, and that's your choice!
You may want to test out whether becoming a fully-fledged colour consultant is what you really want to do. If it is, you can consider upgrading to my professional colour training later.
Even if you discover, while working through this mini-course, that becoming a professional colour consultant is not something you want to pursue, then you will still have discovered exactly how to Colour Yourself Fabulous.
Discover for yourself
Whether you should wear Cool or Warm colours
The top 3 colours you can rely on to make you look and feel absolutely fabulous
Colours I would strongly recommend you avoid – unless you fancy a day off work, of course
The power of neutrals and how they can transform your wardrobe
How to create a capsule wardrobe that will work for every occasion
How to wear hard-to-wear colours – like an office uniform, black for a funeral, some unflattering bridesmaids' dress, or worse
What to invest your hard-earned cash in that will pay long-term dividends
Colour suggestions for clothes at home, for social events, for business and formal occasions
Suggestions for colours for jewellery, glasses, accessories, make-up, and for colouring your hair
How to pack for a holiday
A plethora of my personal hints and tips from 40+ years of running a professional image consultancy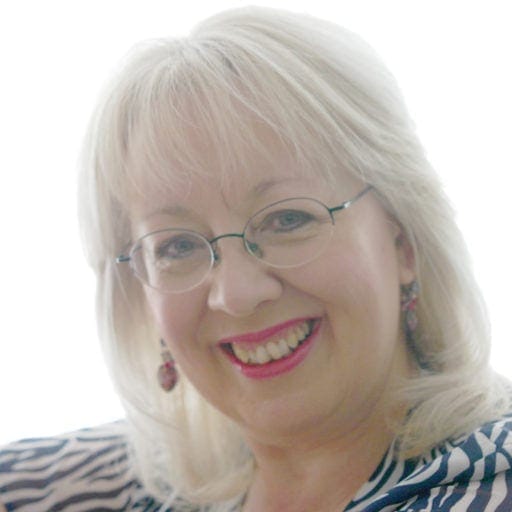 Kim Bolsover
Author of Colour Yourself Fabulous
What you are about to discover in 'Colour Yourself Fabulous' is exactly how I started my own career as a professional image consultant over 40 years ago.
In fact, this is how the whole delicious colour analysis industry started in the UK back in 1980. You see, I just happened to be in the right town at the right time.
I was bored to tears with my corporate job and looking desperately for something else that would make me feel good and would also make excellent use of my innate teaching skills.
So I answered an advert to sell 'colour-coded' cosmetics. It was the answer to my prayers. We were taught a simple way to diagnose whether our delectable customers had Cool or Warm colouring. As the make-up range was already split into cool or warm, it was easier and loads more fun for them to choose face, lip, and eye colours that suited their colour direction.
Our customers went bananas over this. They loved the whole concept. They couldn't get enough and wanted to know more.
We realized that what we were teaching about make-up applied just as easily to buying clothes, jewellery, accessories, and even with choosing the right hair colour. So I set off on a personal quest to find out everything I could about colour.
You have to remember that there weren't any professional image consultant training courses back then. So we all met up and tried to work things out together. Quite frankly we were pretty rubbish and made loads of mistakes.
Take me, for example. In a moment of confused madness, my daft colleagues decided I would look best in Warm colours and, for a while, I frightened the life out of the local population by waltzing around in pale peach and tan! It's a wonder that nobody keeled over as I have the Coolest colouring on the planet and look like death warmed up in Warm tones.
Understanding that I have Cool colouring, and what to wear to make myself look and feel fabulous, literally saved my life.
Up to that point, I had been destined for a life of mediocrity, of being a reserved wallflower that no-one noticed and everyone talked over. I kid you not.
When I discovered that I look ruddy gorgeous in Cool colours, I immediately started to become more and more confident. And now, you see this diva before you! I can talk to anyone. I give talks and run training courses, both on and offline. No-one intimidates me. Men open doors for me (and God help them if they don't). Women respect me. And, most importantly, I love, respect, and approve of myself.
Don't ever underestimate the power of colour for it has the ability to change lives.
There weren't any drapes or colour swatches back then either. We had to make our own. We bought half a yard of fabric here and half a yard of fabric there. Then we cut them into shape ourselves with a pair of pinking shears. I even made my own labels to stick on each 'drape' using an old Imperial typewriter. I broke more nails on that darned typewriter than I had hot dinners. Ah but… halcyon days!
The method of colour analysis we learned over 40 years ago was so simple and straight forward that I still use it to this day.
In fact, Cool and Warm forms the basis of everything I teach at a professional level, and always will.
This is your chance to learn too.
Course Author
Kim Bolsover
Mini-course modules
You get lifetime online access to the 4 modules of 'Colour Yourself Fabulous'.
For each module, you can watch the video, listen to the audio, read the course notes or do all three at the same time!
Recordings of all 4 mini-course modules are yours to access whenever you want.
All designed to help you create your own personalised Cool or Warm profile that will help you choose clothes, make-up, jewellery, accessories, create a capsule wardrobe, pack for a holiday and loads more besides.
Module 1
Understanding colour
How to analyse Cool and Warm for your own colouring
Defining hair, skin and eye colours
The colours that make you look fabulous and which ones to avoid
Suggestions for colours to wear including jewellery and glasses
Module 2
More ways to analyse Cool and Warm = the ones that work and the ridiculous ones that don't!
How to use drapes to analyse Cool and Warm
Tips from my 40+ years' experience
Choosing colours for make-up
First impressions and suggestions for business wear and formal occasions
Module 3
The power of neutrals
How to wear hard-to-wear colours
How to colour your hair for both Cool and Warm
Creating a capsule wardrobe for both Cool and Warm
How to pack for a holiday
Module 4
How to analyse Cool and Warm for your friends and family. This requires a different approach from doing it for yourself so we look at the practicalities and how to make this a fun experience for everyone
How to drape your friend / client
I even provide a checklist template for you so you can try out different methods and create your own step-by-step script
How do you learn best?
All my courses are created to cater for every type of learning style so it doesn't matter if you're a visual, auditory or kinaesthetic learner, there will be one or more ways in this mini-course so that you can analyse Cool and Warm colours quickly and easily.
This mini-course is NOT…
If you are desperate to learn full Seasonal and Tonal colour analysis right now, I offer a completely separate, in-depth, professional training course 'Colour Analysis Training in a Box' which also provides business content, support, and certification for you to qualify as a professional image consultant.
What this mini-course IS…
'Colour Yourself Fabulous' is a mini-course, designed to give you a simple, fun introduction to the world of colour, by focusing on Cool and Warm colour directions. There's no business content, support, or certification. This is fun stuff about colour analysis, more colour, and nothing but colour.
This is exactly how I started my own colour journey 40+ years ago and these concepts still form the basis of everything 'colour' I continue to create and teach today.
It worked for me!
It will work for you too!
This is exactly what you've been looking for!
Earn huge respect and eternal gratitude from your family and friends when you show them their colours!
Learn directly from a professional image trainer and mentor with 40+ years' experience.
Test the water for becoming an image consultant for a fraction of the cost of a full professional training course.
Even if you have no intention of turning colour analysis into a business,
you will still have discovered exactly how to 'Colour Yourself Fabulous'.
Happy Customers
Testimonials
Here's what a few of our customers have to say about Colour Yourself Fabulous.
Dear Kim, Just wanted to say how much I'm looking forward to the Colour Yourself Fabulous mini course. I first heard about colour analysis over 10 years ago from a friend who'd been to have hers done. It was another 10 before I got around to doing the same!
I've been on your mailing list for a while now but am no image consultant. I'm full time mum to 3 girls under 3 and a half, who is 36 years old and hasn't a clue how to dress, do her hair or even shop, for goodness' sake. How pathetic is that!
I thought of mailing you to see was there any way that someone like me could learn this stuff without, as you say, having to take out a second mortgage. But I didn't, thinking that you were an experienced professional who wouldn't have time for such trivial matters. I was THIS CLOSE to buying your whole ebook collection recently, but, even if I WAS the target audience, I never would have found the time to read it all.
So I was delighted when the mail about the mini-course popped into my inbox. Thank you so much for putting it together – I know it will be great. You mentioned that creating this course was maybe going to annoy a few people. So, a double thank you. There are people out there who would love to spend a fortune having their own consultant, but simply can't. We're not trying to cheat anyone out of anything. We just want to be able to respect ourselves a little bit more! Best wishes.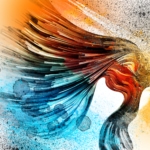 Roswige
USA
I've been an Image Consultant for a long time, enough that my once light brown hair [warm] is turning white around my face and mixed grey color over the rest of my hair so I've been experimenting with some cooler colors and was anxious to see what Kim had to say about hair changes.
Oh what a terrific response! Confusion is beginning to leave me! I'm a bit funky and/or quirky in my personality and dress. Being 75 I thought I SHOULD quit having blond applied to the rest of my hair and go au naturel. With Kim's response I think I'll have my hairdresser put more blond into my hair. I'm re-listening to Module 1 and getting tons out of it. Thank you!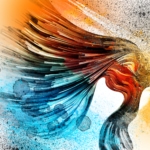 Lee
USA
I purchased the Color Yourself Fabulous course and I've loved it. I've been thinking about making a little side business out of it – after some practice on friends! Thanks for offering this mini course. It gave me a step into my passion that I can afford.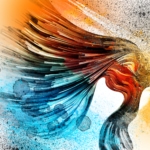 Maisi
USA
Thank you Kim,
I've enjoyed module #1 already!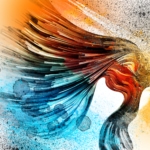 Jane
UK
I've been too afraid to start your big course Colour Analysis Training in a Box, that I purchased a few months ago, so I thought I would start with this mini-course to give me confidence. Thank you for the help.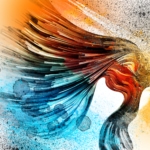 Paula
Canada
Hi Kim, I really enjoyed the webinar today, very interesting that drapes are not needed! Looking forward to module #2!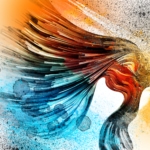 Claire
Gibraltar